Ehime Prefecture (愛媛県) sits on the island of Shikoku (四国) and its capital city is the dynamic town of Matsuyama (松山).
Nini Marini, an artist and self-taught painter based in Kuala Lumpur, Malaysia, dreams of Ehime…
With bold colors, stunning nature, and local flavor, Ehime makes for a very inspiring prefecture. So much that one of Malaysia's most eminent artists, Nini Marini, created a painting that eloquently captures these traditional symbols of Ehime!
Before we check out the painting, let's learn more about the artist and her muses. Nini Marini is a full-time artist based in Kuala Lumpur who loves to push boundaries by working with different mediums, whether it's ceramic, textile, or even artificial intelligence.
Nini notes, "My art pushes boldness in colour, accessibility and the imagination," and that she is inspired by different aspects of nature as well as fashion and patterns. You can see this influence, as well as famous symbols of Ehime, in her art— can you try to spot them all?
🟦 Let's start with the background, which is a patchwork that was inspired by the Ehime textile called 'iyo kasuri'. The hashtag pattern in the sky represents peace, while the block-like patterns are a nod to the patterns found in traditional iyo-kasuri.
🌾 Another glimpse of the famous Ehime textile can be found in the fields, which are reminiscent of the beautiful Izumidani Terraced Rice Fields. Nini noted that she made the dash patterns to symbolize rice.
⛰ Mt. Ishizuchi is another important symbol: the mountain is known as one of Japan's seven sacred peaks and is nicknamed "the Stone Hammer" for its rocky summit. We think that Nini did a great job capturing the sharp angle of its peak — don't you think so too?
🍊 Of course, who could forget Ehime's famous citrus fruit? As your eyes glance down the painting, it feels as if these delightful fruits are dancing!
🌸 The sakura blossoms, at the top of the painting, add an elegant frame and are reminiscent of spring in Ehime.
Nini's inspiration comes from nature — she said, "For me, it was important to incorporate textiles and patterns into the piece as I always feel [that's] what comes from nature… And so I used these images to tell my Ehime story."
We hope that Nini's art inspires your own 'Ehime story' as you come to visit and experience these wonders for yourself. A big thanks to Nini for sharing her stunning art with us!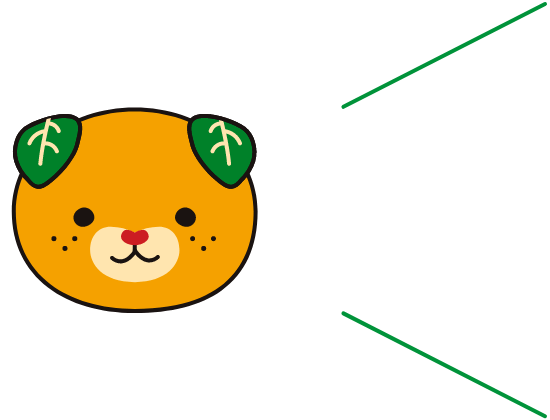 With plenty of jaw-dropping natural beauty, charming historical towns, friendly locals, and its famous oranges, Ehime prefecture has it all!
If you're planning to visit this gem in the northwestern part of Shikoku, we recommend these five things to see and do while you're here: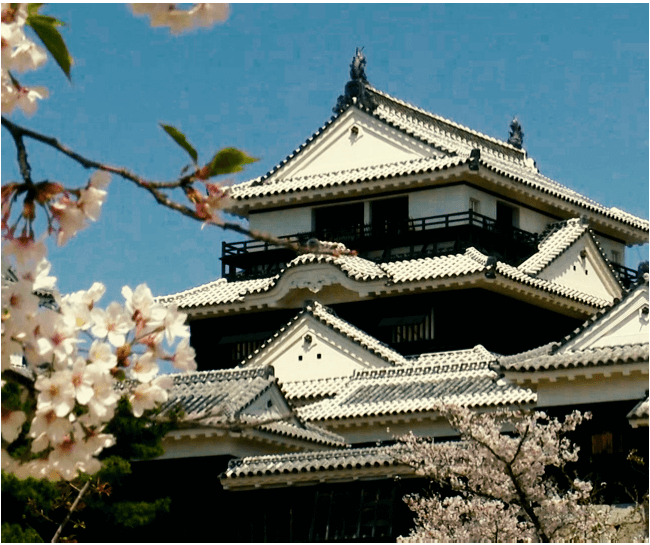 Matsuyama Castle
Let's start our journey at one of Ehime's most famous attractions: Matsuyama Castle! This beautiful gray-and-white castle has stood the test of time and is one of only twelve surviving Japanese castles from the Edo period.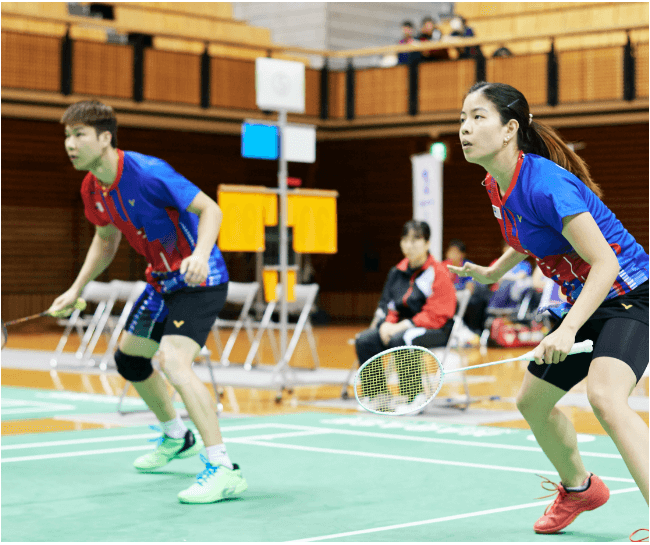 Badminton in Ehime
Did you know that badminton is one of the most popular sports in Ehime prefecture? There are more than one hundred clubs across Ehime, and even the Malaysian national team traveled here to train for the Olympics. In fact, many star players and badminton coaches got their start in Ehime.
Now that we know a little about badminton, let's take a look at another popular pastime in Ehime....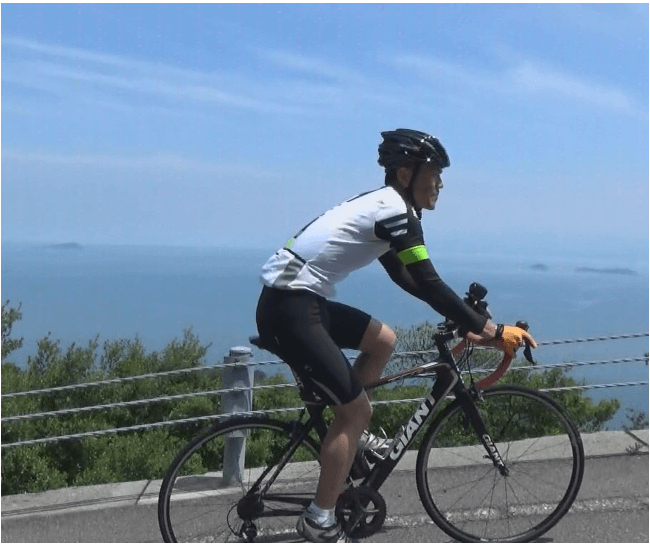 Cycling in Ehime
More than 70 kilometers of smooth roads, endless views of the Seto Inland Sea, and the world-famous Shimanami Kaido cycling route make Ehime a prime destination for cyclists from around the world.
No bike? No worries! There are plenty of bike rentals around the prefecture, with modern e-bikes also available.
This "cyclists paradise" has dozens of different routes for riders of all skill levels, but perhaps the most famous is Shimanami Kaido, Japan's #1 cycling highway that connects the six Seto Inland Sea islands via bridges. It's truly impressive and a must-do while in Ehime!
Once you've enjoyed cycling through Ehime, it's time to relax and rejuvenate those tired muscles at a traditional onsen. Thankfully, Ehime has just the place…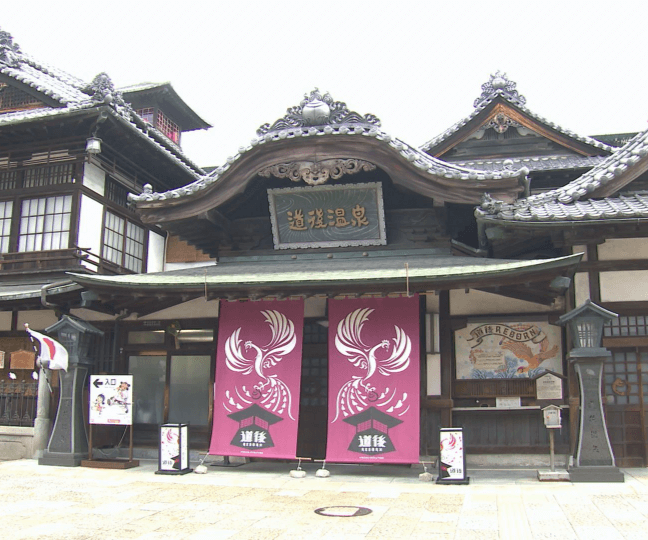 Dogo Onsen
Visiting an onsen is a tradition when in Japan, and thankfully, you don't have to look far: Ehime is home to one of the oldest hot springs in the country!
The onsen, located in Matsuyama, has an incredible history that goes back thousands of years. The current building, which was built in 1894, has a special room specially reserved for the Japanese Imperial Family. However, you don't have to be royalty to feel like royalty: there are three floors of bathing rooms, as well as private rooms available.
By the way, do you notice something familiar? Both the wooden exterior and the atmosphere were said to have inspired Miyazaki when he created the bathhouse scene in Spirited Away.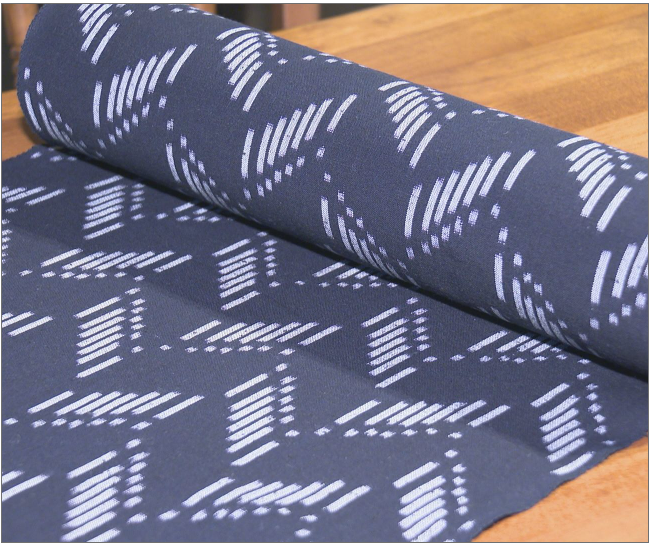 Ehime Textiles
Let's commemorate our fun-filled trip around Ehime with beautiful local souvenirs. Ehime is known for its textile industry and has three well-known examples: the beautiful blue Iyo-kasuri fabric, silk from Nomura, and the famous Imabari towels. You'll always have a keepsake to remember your time in Ehime prefecture!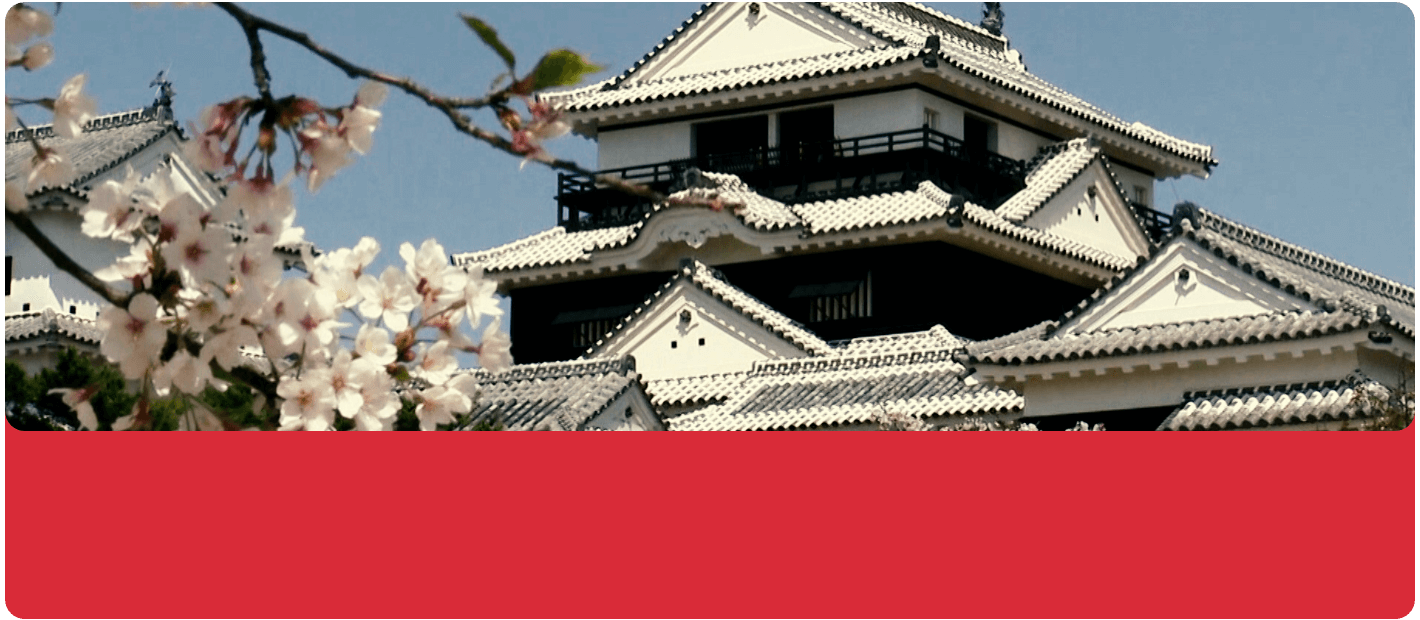 5


FACTS ABOUT
MATSUYAMA CASTLE
Although Japan has around 200 castles across the country, one of the most beautiful can be found in Matsuyama!
While we think the views alone are worth the visit, there are plenty of adventures to be had in Matsuyama Castle:
1 — Incredible views abound
Begin your trip to Matsuyama castle with a unique way of getting there: by chairlift!
Although the castle is accessible by walking or by a cable car, taking the 6-minute journey up to Matsuyama Castle fills you with excitement and anticipation— and, not to mention, the beautiful panoramic views of the city (or thousands of cherry blossoms if you're lucky enough to visit during the spring).
2 — Welcome to Matsuyama Castle!
They say the early bird gets the worm, which is certainly true at Matsuyama Castle. On special days, there is an opening ceremony where the 'guard' of the castle welcomes visitors with a short speech while traditional drums beat in the background.
During these special event periods, there is a ceremony where you can 'storm' the castle along with fellow visitors! You'll be able to climb up the wooden staircases to the lookout point ('Tenshu') as well as other towers that are normally off-limits. How's that for a fun activity?
3 — A castle that withstood the test of time
Not even lighting, fire, or war could tear down this cultural treasure!
Matsuyama Castle was built in the early 1600s by a feudal lord named Kato Yoshiaki and had a string of unfortunate incidents, including being downsized from five stories to three stories in 1642 and burning down in 1784. Matsuyama Castle has survived all of these changes and is an important piece of Japanese history to this day.
4 — Matsuyama Castle: Where the festivals happen!
The castle is an important setting for Matsuyama's biggest festivals.
During the Spring Festival, Matsuyama Castle is transformed into a cherry blossom wonderland, with hundreds of trees blossoming before your eyes. There'a even a special procession where the feudal lord comes out of the castle in full costume and makes his way down to the city.
Cherry blossoms are traded for illuminated lights during the summer festivities, when the castle walls are lit up in a spectrum of colors. Don't miss the 'promenade of lights' (Hikari-no-Omotenashi) which feature giant light figures that come alive one the sun goes down.
5 — Be a Japanese warrior (for an hour)
Quick, Matsuyama Castle needs new guards! Can you help? Go back in time by trying on authentic shogun armor and commemorate your trip with an amazing photo opportunity!
While visiting the museum inside of the castle, you can also see real samurai swords, ancient calligraphy, and other historical remnants of Matsuyama Castle's past.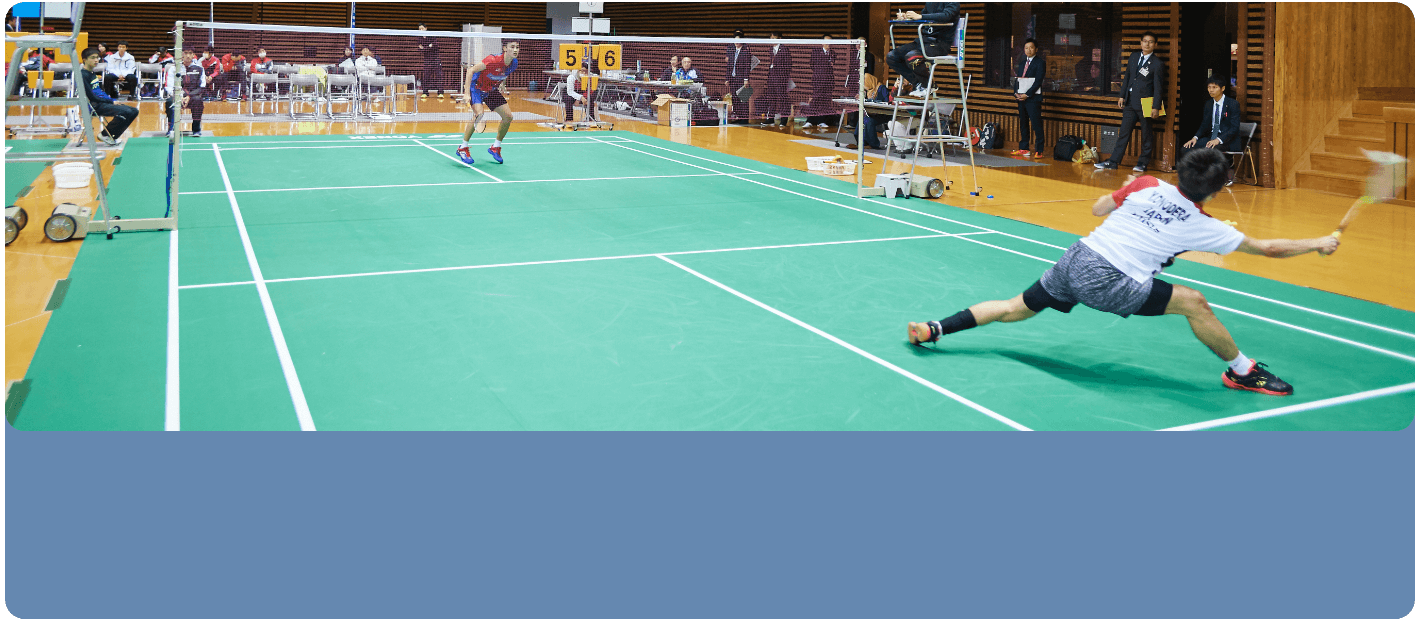 5


FACTS ABOUT
BADMINTON IN EHIME
You might associate Ehime prefecture with its famous mikan oranges, but did you know that it also has close ties with badminton?
This sport is extremely popular in Ehime: there are hundreds of badminton clubs spread across the prefecture and it is a popular destination for national teams to train at.
Grab your racket and let's take a closer look at just how much our prefecture loves this sport!
1 — Ehime Prefecture (really) loves badminton
Did you know that the governor of Ehime prefecture, Tokihiro Nakamura, was a badminton athlete during college? Likewise, Mr. Nakamura is also the President of Ehime Prefecture Badminton Association.
Badminton is one of the most popular sports in Ehime, and training starts from a young age. In fact, there are over 30 badminton clubs in elementary schools across the prefecture, with hundreds more at other levels. Who knows, perhaps the next badminton world champion will come from Ehime!
2 — A popular destination for national teams
Ehime locals are a friendly bunch, which is why we hosted the Malaysian national team during their advanced training camp.
For example, Ehime prefecture invited the Malaysian badminton team to train for the Tokyo Olympic Games, including celebrity badminton players Lee Zii Jia and Vivian Hoo. While on their breaks, the players were able to enjoy Ehime's biggest attractions and meet players from local high schools and train together.
3 — Badminton greats started here
Our prefecture is especially proud that the famed Izuan Ibrahim served as a youth coach for the Japanese back-up national badminton team and greatly contributed to advancing badminton in Ehime.
You may recognize him as the previous coach for Kento Momota, the current leader in the Badminton World Federation's men's singles world rankings.
4 — Ehime Prefecture Budokan
Fans of badminton who want to see a local match (or even participate!) should add the Ehime Prefecture Budokan to their itinerary.
This beautiful modern building might look unassuming from the outside, but it has hosted badminton tournaments and training camps for national teams! It is also a popular spot for professionals and locals to train and improve their badminton skills. If you want to learn tricks or make new friends, come join the fun and spectate a match here.
5 — The anime that's all about badminton
Did you know that badminton is so popular in Japan that it even has its own anime and manga series?
That's right! Hanebado (はねバド) follows the story of a shy yet skilled badminton player, Ayano Hanesaki, who sets out to face her fears and bring victory to her high school's badminton club.
Fans of badminton will enjoy reading the manga or watching the anime at their hotel after a long day of sightseeing in Ehime.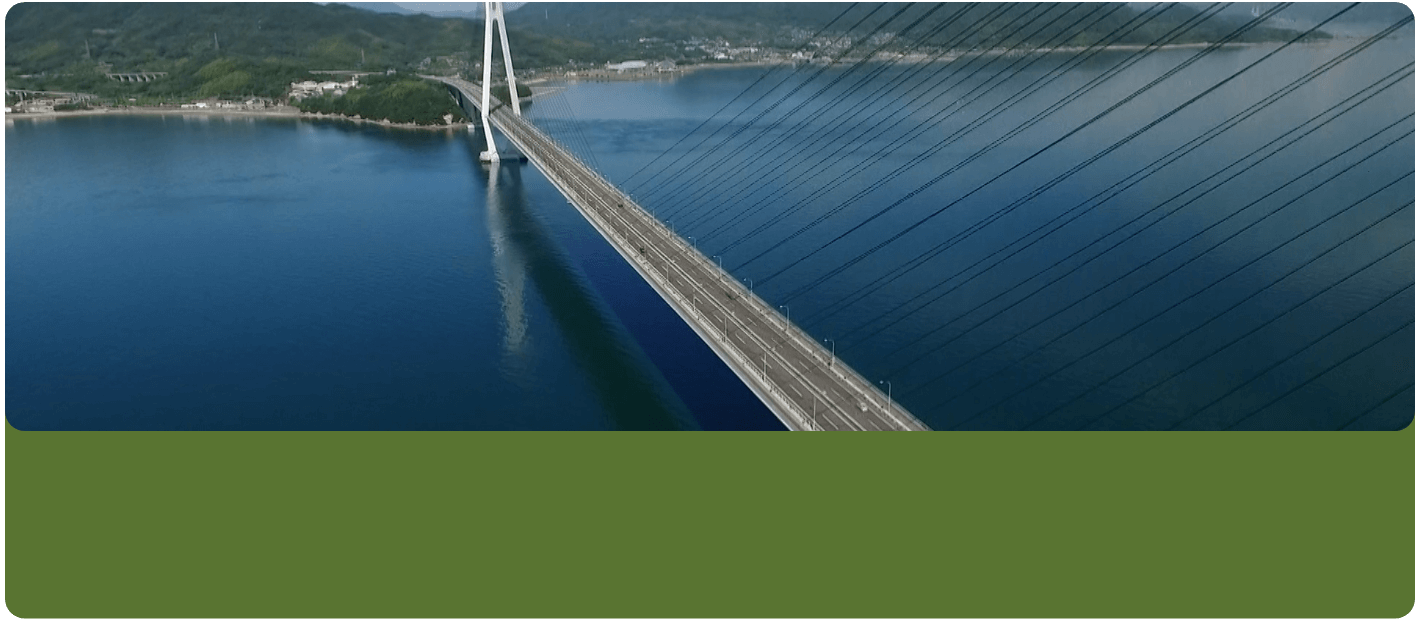 5


FACTS ABOUT
CYCLING IN EHIME
There's a popular quote that says, "the journey is just as important as the destination," and we like to think that's especially the case if you plan to cycle in Ehime.
The Shimanami Kaido was voted one of the "Seven Best Cycling Trails in the World" by CNN and is visited by thousands of avid cyclists every year. Let's see what makes its so interesting:
1 — The most scenic bicycle path in the world?
Shimanami Kaido is an extremely popular destination for cyclists: The course, which is about 70 kilometers long, starts in Imabari (Ehime Prefecture) and passes through 6 islands before ending in Onomichi (Hiroshima Prefecture).
The whole route has a dedicated cycling lane that keeps cyclists separate from the vehicular traffic — yet close to the beautiful Seto Inland Sea.
Many visitors consider it to be one of the most scenic roads they've ever biked, and we're sure you'll feel the same way after experiencing this unforgettable adventure!
2 — "Cross" the ocean by bike
After riding the Shimanami Kaido, you can proudly brag to your friends that you've crossed the ocean on a bike. Go island hopping by stopping at one (or all) of the six islands — Mukaishima, Innoshima, Ikuchijima, Omishima, Hakatajima, and Oshima — that are part of the route.
If you're short on time and just want to do a small part, no worries: the trains and ferries in this area are bicycle-friendly.
3 — Tourist attractions at every stop
You can travel through Japan's culture, art, history, and nature — all on a bike!
There are plenty of tourist attractions along the route: take photos of the beautiful views at the Kirosan Observatory Park, enjoy the sun at Hakata Beach, or see the Murakami Suigun castle.
4 — Cycle in comfort and convenience
Cycling often involves a lot of planning, but that's not the case in Ehime: everything is already prepared for you.
One of the first things you'll notice is the special 'blue line' on the pavement that points you to the correct direction and notes the distance, which means you'll never get lost as you explore the island by bike.
That's not all: thanks to Shimanami Kaido's reputation as a cycling paradise, there are more than 150 cafes, restaurants, and hotels along the way that serve food and provide air pumps, water, and restrooms. Just look for the blue-and-white 'CYCLE' sign!
5 — Delicious local food
After a spirited day of sightseeing on a bike, it's time to replenish your energy and reward yourself with delicious food!
On each of the six islands, you'll find cafes and restaurants that serve both local cuisine (including seafood right from the Seto Inland Sea), as well as snacks for those who want a quick bite on the road.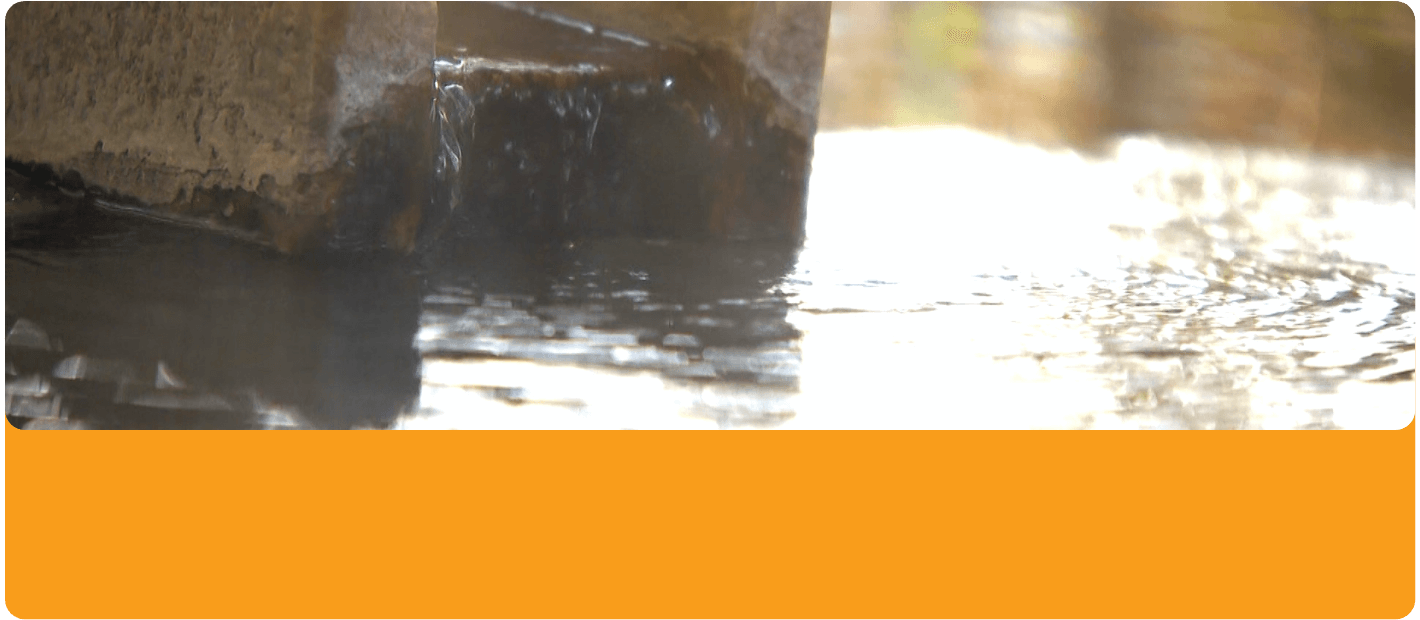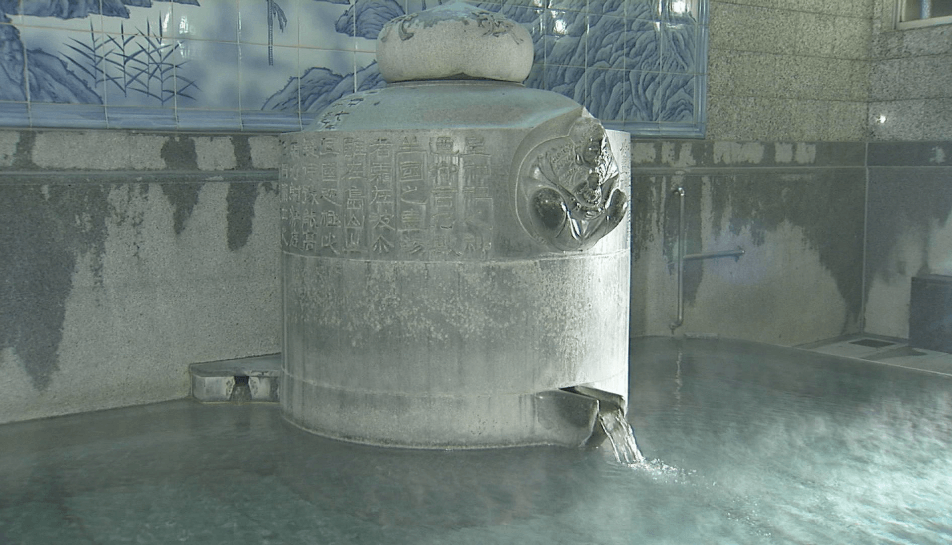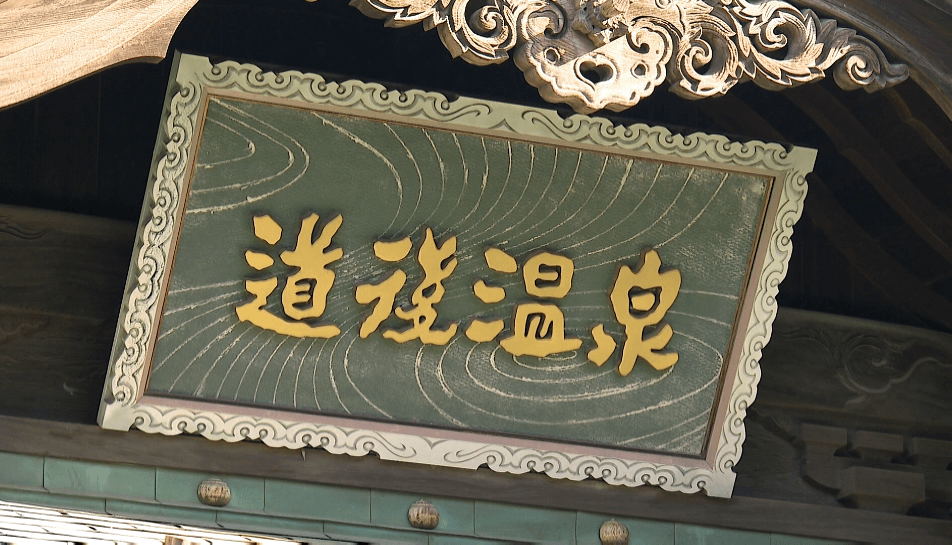 Health benefits and total relaxation await in the soothing waters of Dogo Onsen, one of Japan's oldest hot springs.
1 — A legendary onsen
The onsen gained its reputation as a wellness destination more than 3,000 years ago, when an egret wounded its leg, put it into the water that poured from a spring, and was miraculously healed. From there, Dogo Onsen was built.
The waters, which are rumored to be healing and are carefully curated from eighteen different springs, are very gentle even for those with sensitive skin.
2 — A true Dogo Onsen welcome
If you want to fully immerse yourself in the traditions of the onsen, we recommend that you come first thing in the morning.
Why so early? You will hear an employee beat a drum from the tower, signaling to the entire city that Dogo Onsen is open! The gates will swing open right in front of you, giving you the chance to enjoy the atmosphere of the onsen without the crowds. Ahh, relaxing.
3 — The imperial family has their own baths
Being the emperor of Japan is a very difficult job and, naturally, deserves some well-earned time to relax.
Dogo Onsen took care of this and built a special bathing area specifically for the Imperial Family of Japan. Nowadays, visitors can feel like a part of the Imperial Family (even if just for a few minutes) as they tour the luxuriously-decorated rooms with ornate ceilings, spring faucets, and tatami mats.
Although this area is only for the exclusive use of the emperor, he has been very busy and was last seen at the Dogo Onsen in the 1950s. But who knows, maybe you will be lucky to bump into the emperor when you visit!
4 — Three floors of relaxation
This grandiose three-story building is mesmerizing from the moment you step inside as you discover a maze of corridors, rooms, and spaces that makes you feel as if you have been transported to the past.
Dogo Onsen's bathing areas are separated by gender and offer different packages — from basic to luxury — based on your needs.
5 — A complete experience
There's no need to go outside while relaxing in the onsen, because everything you need is there!
The relaxation areas provide a place to unwind after a nice hot bath. There, you can enjoy tea that is heated with coal (to give it a special taste and aroma) and snacks.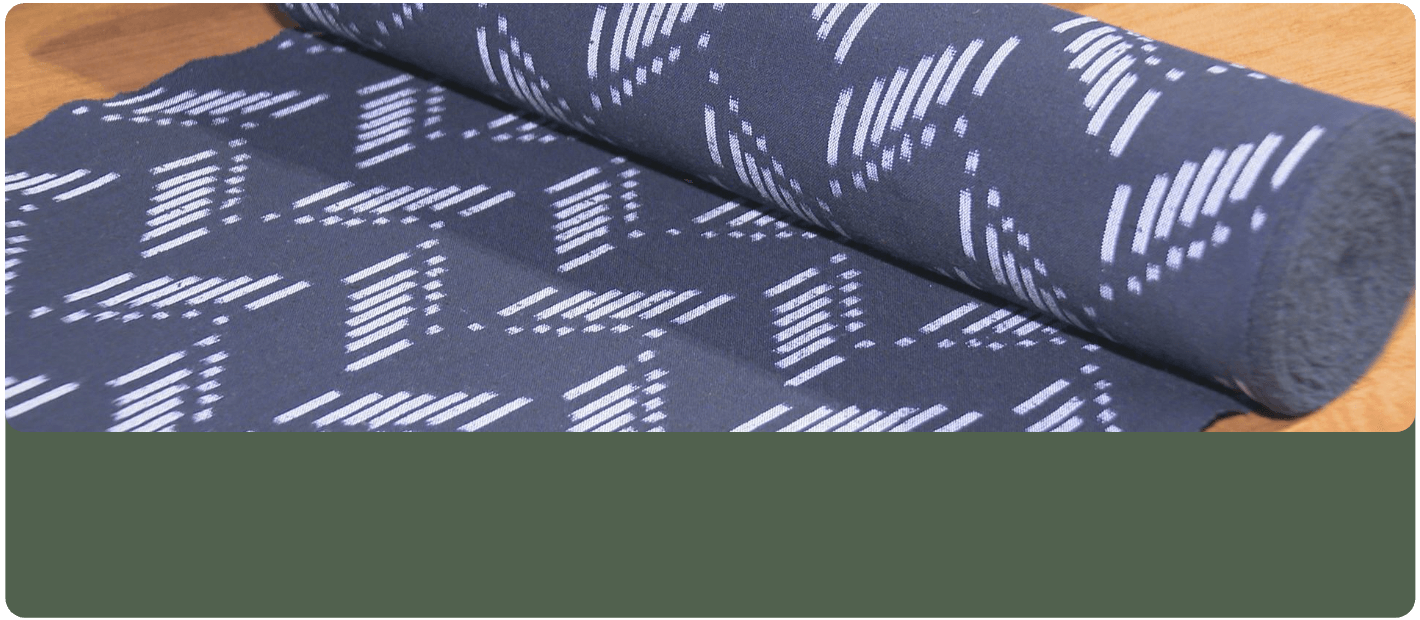 5


FACTS ABOUT
EHIME TEXTILE
From ethereal kimonos to plush towels, Japan is well-known for its textiles. That art extends to Ehime, where the textile industry is hundreds of years old yet is still one of the largest industries to this day.
To learn more about this special craft, let's take a journey into the world of Ehime's textiles.
1 — The beautiful tradition of Iyo-Kasuri fabric
Kasuri (絣) is the Japanese word for fabric that has been woven with patterned fibers. Combine it with the word 'Iyo,' the historical name for Ehime prefecture, and you have one of the most beautiful fabrics in the world!
Iyo-kasuri fabric is usually a rich indigo color, although you might see black, red, and other hues.
To really get into the spirit, you can visit the Iyo-Kasuri Folk Craft Hall in Matsuyama to see traditional fabrics on display, watch how a master weaver creates new fabric, and even create your own eye-catching iyo-kasuri!
2 — Explore the city of Imabari through its famed towels
Of course, we can't mention Ehime's textiles without giving a special shout-out to Imabari! The second-largest city in the prefecture, Imabari is traditionally associated with the extremely soft (some people say it's like hugging a cloud!), durable, and absorbent Imabari towel.
Imabari has one of the most unique museums in the world… dedicated to its towels! It was the first city in the world to create a towel museum, where guests can see displays of traditional towels, works of art, and a demonstration of the towel-making process.
3 — Nomura silk
Nomura, located in the southwestern part of Ehime prefecture, is humorously known as "the town of milk and silk." Nomura's silk is so famous that it is even supplied to Ise-jingu Shrine to make attire for the ceremony as well as offerings to the shrine gods.
Guests can try weaving silk fabric at the Nomura Silk Museum or buy a beautiful souvenir at the boutique stores nearby.
4 — Matsuyama Ropeway Shopping Street
If you're ready to put your knowledge to the test and want to buy Ehime's famous textile souvenirs, we have just the place: Ropeway shopping street!
Spanning some 500 meters, this pedestrian street features dozens of small boutiques where you can buy local fabrics, as well as 'ready made' items like Imabari towels and traditional clothing.
You can spend an entire day wandering around the street, buying artisanal souvenirs for friends and family back home, and, of course, trying Ehime's local dishes!
5 — What does it mean?
While you're shopping around for gifts, you might notice that many of the fabrics in Ehime have interesting designs… but did you know that these objects have hidden symbolism?
For example, waves are associated with strength and are a popular pattern for men's gifts. You might also see taiko drums on festive kimonos because they symbolize celebrations and joy, while fans are associated with prosperity and success.
HALAL TRAVEL IN EHIME
Japan is quickly becoming a popular destination for Muslim travelers, especially after the country has ramped up efforts to provide halal food, more prayer facilities, and Muslim-friendly accommodations.
Ehime prefecture is excited to welcome Muslim travelers, which is why we created this mini-guide to enjoying our prefecture:
MOSQUES IN EHIME
🕌 Niihama Masjid — Noted as one of the most beautiful mosques in Japan, the Niihama Masjid is open almost every day and has space for about 60 people to pray. On the weekends, there are Islamic Study Sessions in both Japanese and Indonesian. The mosque also offers accommodation with advance notice.
Address: 2 Chome−2−43 Ikkucho, Niihama, Ehime 792-0025
🕌 Matsuyama Islamic Cultural Center (MICC) — MICC is the headquarter of Muslims in Matsuyama and offers separate prayer rooms for men and women and even sells halal food! MICC holds frequent events, including cultural exchanges and Islamic education for both Muslims and non-Muslims.
Address: 3 Chome-83-2 Shimizumachi, Matsuyama, Ehime 790-0823
HALAL RESTAURANTS IN EHIME
📍 Nepali & Indian Restaurant Namaste (Matsuyama) - Set just a few blocks away from the Matsuyama Castle lift, Namaste offers friendly service and Indian-inspired dishes like curries, kebabs, and naan.
📍 Asian Rasa Kitchen (Matsuyama) - For those craving a taste of home, Asian Rasa serves Malaysian and Indonesian cuisine with a friendly atmosphere! The chef is from Sarawak and went through cooking school to create the delicious flavors at this restaurant.
SEAFOOD IN EHIME
Thanks to its location near the sea, there are plenty of opportunities to try delicious seafood in Ehime! Here are some must-try dishes:
🐟 Sea bream — Ehime has the largest supply of sea bream near its waters — so much so that it's the 'official fish' of the prefecture! This fish can be enjoyed as a dish called taimeshi, which is cooked sea bream placed on top of steamed rice.
🐟 Japanese Ayu (River Fish) — One of the most popular types of fish in the entire country, Ayu has a hint of sweetness and a pleasant texture.
🐟 Tako meshi — A delicious local dish of cities near the Seto Inland Sea, Tako meshi is a tasty rice dish that combines octopus and rice.
*Note: When ordering food, we recommend asking the waiter if there is sake (Japanese rice wine) in the dish, as the chef may add it when cooking the rice or fish.