INFORMATION REQUEST FORM (ONLY AVAILABLE IN KLANG VALLEY)
We cannot guarantee that the oranges will be available due to very limited supplies. Only available on a first-come, first-serve basis.
For further questions, please contact:
ehime.citrus@gmail.com
1 box (3kg) of Setoka Orange: RM388 only (not inclusive of delivery charges)
Celebrate FALL-WINTER with
Beni-Madonna oranges
Smooth Super-Juicy Sweet Jelly-like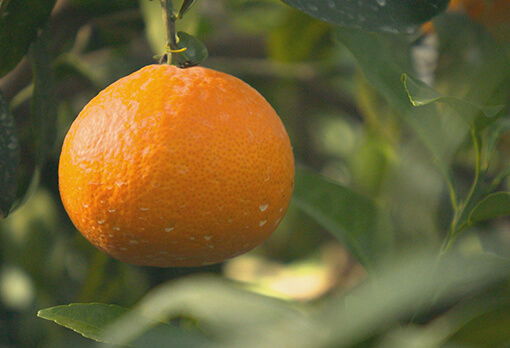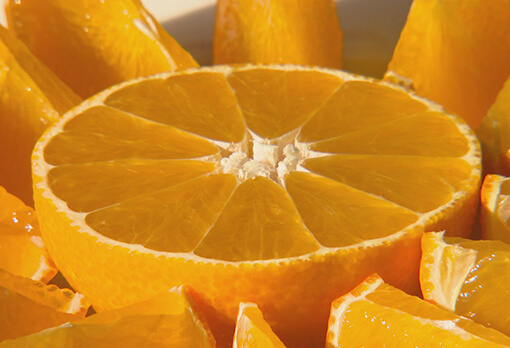 BENI-MADONNA
(seedless)
Beni-Madonna is often compared to jelly, for its delicate texture, strong sweetness and juiciness. A precious gem that is only available for one month out of the year, it kicks off the Japanese orange season in November, and is a popular year-end gift due to its size and beautiful shape. It was developed in Ehime in 2005, and is often served as cut wedges as its skin is not easy to peel.
Best Season
Mid-November to late December
Characteristics

Sweetness

Acidity

Juice

Size
BUY NOW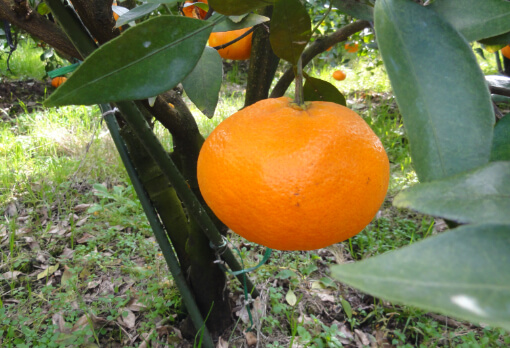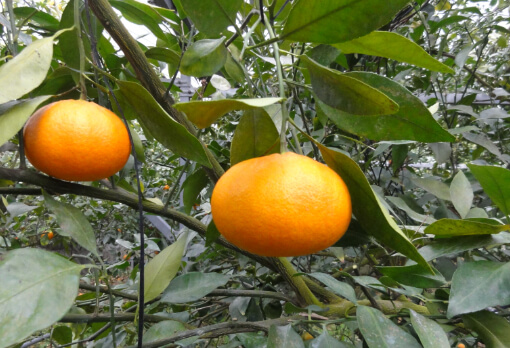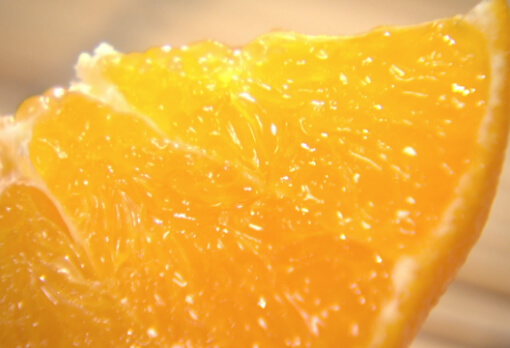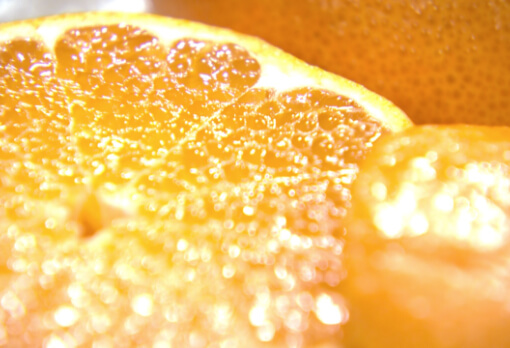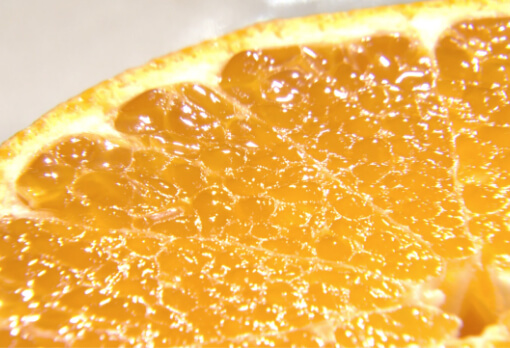 KANPEI
(seedless)
Kanpei orange is a sweet, rich flavored fruit also called 'sweet flat,' due to its recognizable shape and nectar-like taste. Kids love it as it is deliciously sweet and easy to peel. Kanpei is an innovative hybrid and has become hugely popular since it was developed in the 1990s.
Best Season
Early February to mid March
Characteristics

Sweetness

Acidity

Juice

Size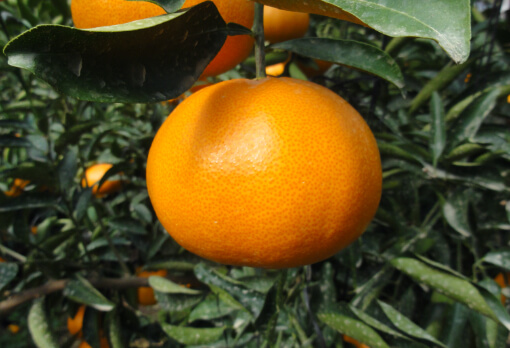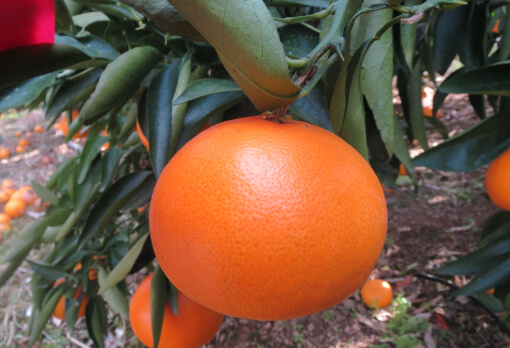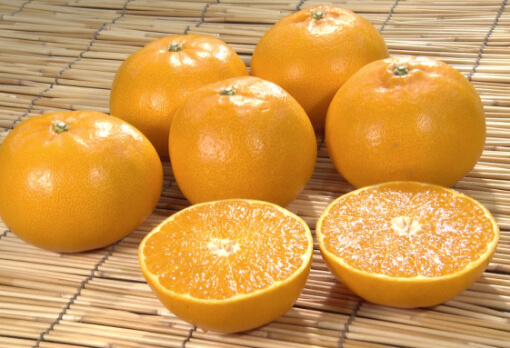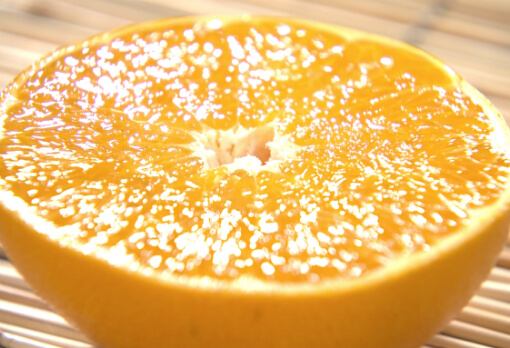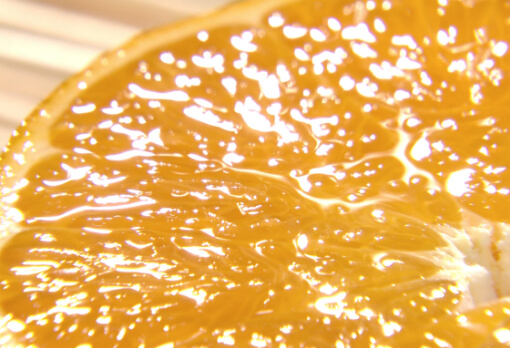 SETOKA
(almost seedless)
Setoka is a highly sweet and seedless citrus. It is favored by families as its vivid orange thin skin is easy-to-peel and has a rich sweet aftertaste. A symbol of good fortune, this fruit has become popular as a premium gift in Japan.
Best Season
Mid February to late March
Characteristics

Sweetness

Acidity

Juice

Size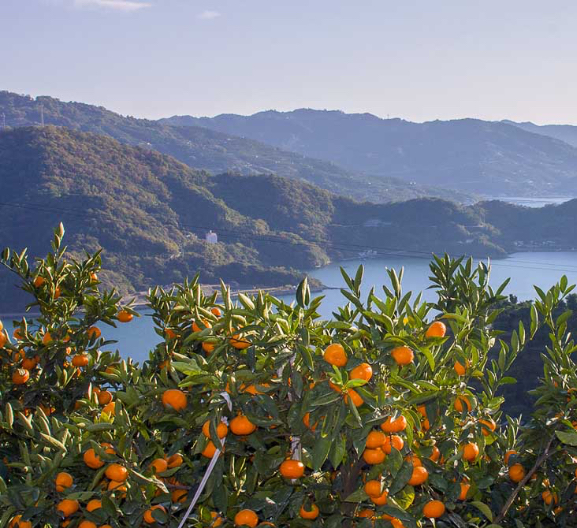 The Citrus Kingdom
Since 1900, we've been doing what we do best: growing delicious oranges. That's over 120 years of experience tending our orchards, developing our growing practices, and innovating our storage and shipping techniques to bring our succulent oranges to our customers' tables. The kingdom, located in southern Japan on the island of Shikoku, is blessed with rich soil, warm sunlight and mild temperatures year-round to produce our delectable fruit. Ehime is a mythologically name that means 'lovely princess' and in Japan, our kingdom reigns supreme for citrus.
KNOW MORE ABOUT EHIME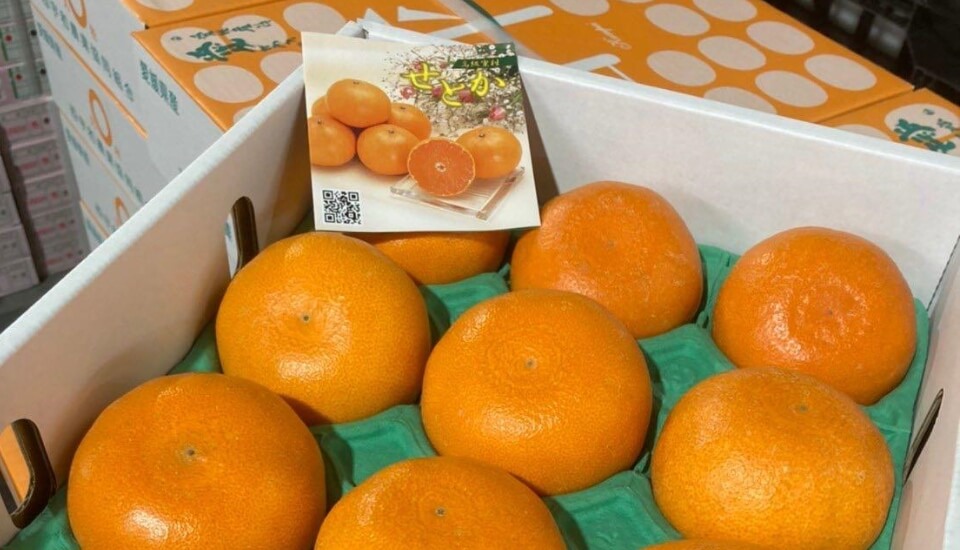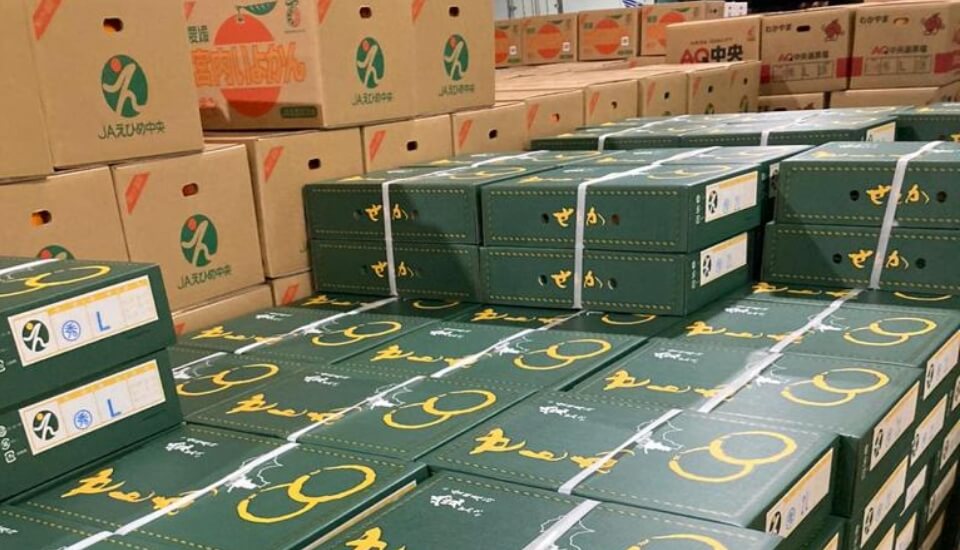 Each orange is very carefully selected
and packed, ready for shipment.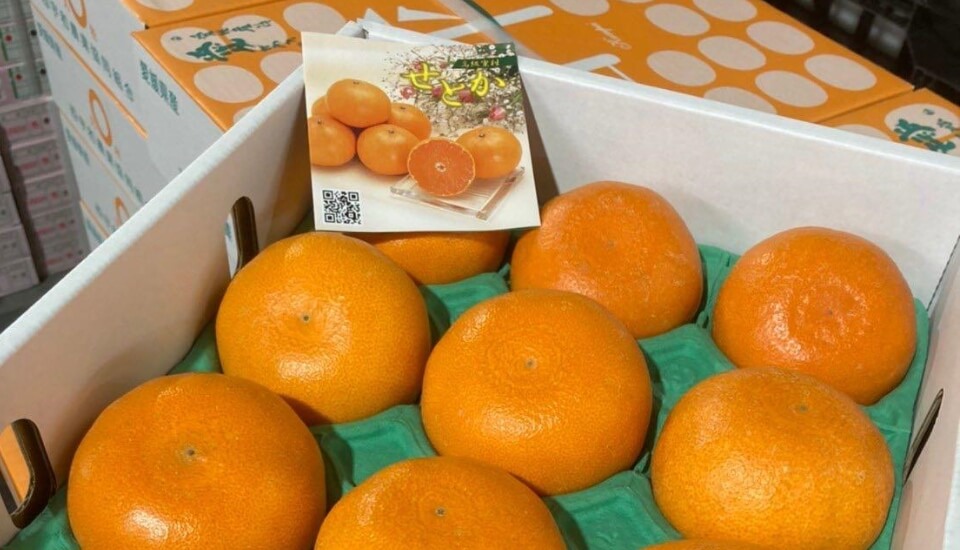 Farmer's Unique Philosophy
Our farmer's unique philosophy is about two things; freshness and flavor. This begins in our lush orchards. Great care is taken of the soil, the trees and each individual fruit growing on the leafy green branches. Our fruit is picked at the peak of freshness. Each fruit is individually inspected and carefully packed so only the tastiest are shipped to Malaysia.
JOURNEY TO MALAYSIA
Our fruit is air-freighted to ensure quality, freshness and flavor to you in Malaysia.
We are passionate about food and bringing the vibrant taste of the Citrus Kingdom directly to your home. Our Ehime citruses are meticulously stored in a 24-hour centralised cold room with temperate, humidity and ozone computerised control systems. Khaisen keeps the oranges at the right temperature to preserve the taste and quality of Ehime citrus so that the fruits taste as good when brought to you as when they were freshly picked in the Citrus Kingdom.
Khaishen markets only the highest quality fruit and vegetables to you.
Ehime Oranges in Spring, Summer, Autumn & Winter.
Ehime's oranges are grown with love and pride and can be enjoyed all year round. There are as many as 40 varieties of oranges, and the annual export is about 210,000 tonnes.
Here is a shortlist of the 12 varieties we picked for you:
We look forward to bringing you more oranges in the coming seasons.
Nutrition facts:
Great source of Vitamin A & C
Flavonoids
Phosphorous
Magnesium
Calcium
Fibre
Health benefits:
Rich in antioxidants
High in fibre that prevents constipation and toxin accumulation
Prevents macular (eye muscle) degeneration in aging
Protects against osteoporosis
Reduces high cholesterol levels
Lowers risk of cancers and chronic diseases.
Marilah kita sama-sama
#JalanJalanEhime
I'M MICAN
Name: Mican
Official position: Deputy Governor for promoting smiles
Birthday: November 11th, 2011
Birthplace: Ehime
Personality: Bright and overflowing with curiosity. Optimistic and carefree
Profession: Public Relations
Best Features: Heart-shaped nose and orange blossom on her tail
Favourite Food: Anything from Ehime Prefecture. Especially mikan (mandarin oranges)!
Likes: Sports, Traveling, and Eating
Wants: Friends who will help promote Ehime Prefecture!
I'M DARK MICAN
Name: Dark Mican
Birthday: Unknown
Personality: Unkind and obstinate
Profession: Bothering Mican
Best Features: Heart-shaped nose and orange blossom on her tail
Favourite Food: Anything with mold on it. Especially moldy mikan (mandarin oranges)
Likes: Seeing Mican having difficulty with something
Doesn't Like: Bad friends who will help Dark Mican get in Mican's way
I'M KOMICAN
Name: Komican
Birthday & Birthplace: Komican was born when a group of happy children's smiles came together giving birth to them
Personality: Komican loves to have fun and is cheerful
Profession: Making children smile
Best Features: A sprout growing from it's head
Favourite Food: Sweet mikan (mandarin oranges)
Likes: Seeing friends smiles Playing with Mican and Dark Mican
Doesn't Like: Staying still
The Beauty of Life in the Kingdom
The gorgeous coastline views, spectacular mountain landscapes, and pristine valleys with sparkling clean rivers, make Ehime the perfect place to visit. Cyclists love the kingdom with roadside food stands serving everything from sake flavored ice cream, to our home grown citrus to healthy bowls of rice, vegetables and whitebait. Sports such as badminton and hot springs are popular with residents and visitors alike. The inspiration for the 'onsen' in the Academy Award-winning Hayao Miyazaki film, Spirited Away, is here. In fact, it's one of the oldest hot springs in Japan, having been a healing center for millennia. Come and enjoy everything from the magnificent scenery, the friendly locals and the treasure trove of seafood, noodles and fruit. We will welcome you to the Kingdom!
You have to visit our
HOT SPRING
Many
CYCLERS

love Ehime
We share the same hobby with many Malaysians –
BADMINTON

.
Dark Mican is hiding somewhere…
Can you find him?